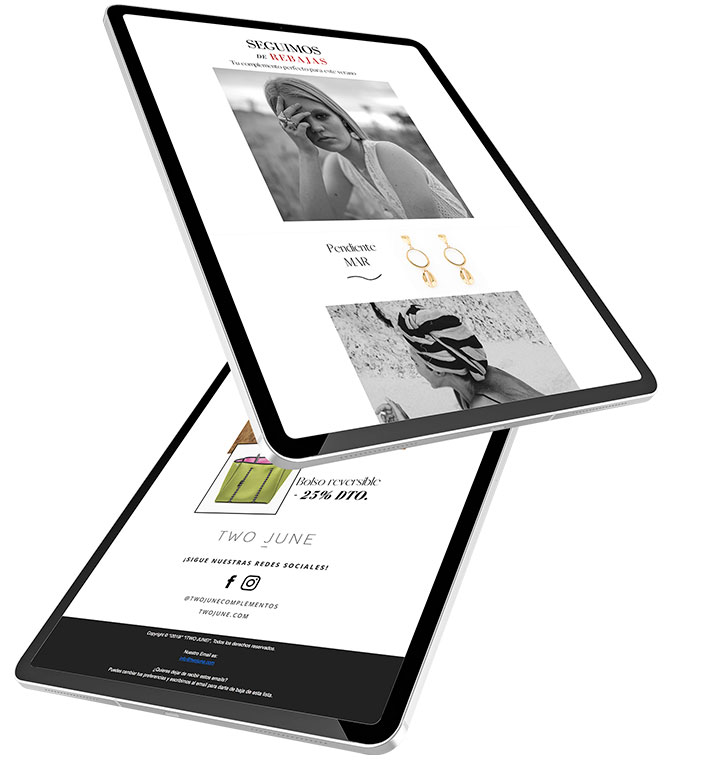 Email Marketing for fashions brands, a way to reach more customers
One ​​of the most effective ways of selling email marketing for fashion ecommerce is sending newsletters. This type of corporate communication carried out through personal email becomes a way of presenting new collections, promotions designed exclusively for the most loyal public or informing about news of the company that you want to make known publicly.
This creates a relationship of trust between the company and the client. It makes him feel special and comfortable next to one of his reference brands. This not only translates into sales, but also into greater customer loyalty and more personal affinity with the brand, since the user is constantly learning about it. 
"Never stop testing and your advertising Will never stop getting better"
"Never stop testing and your advertising Will never stop getting better"
Newsletters for ecommerces, how email marketing helps you
Email marketing has become a new form of more personalized and direct sales. It must be clear that the visitor who decides to subscribe to a brand's newsletter is because they are interested in the content that it is going to offer, therefore the appropriate content must be offered. Likewise, at Mood Marketing Moda we work to set up a good email marketing campaign so that our clients obtain the best results.
In digital marketing, the really complicated thing is that the client chooses you among all the brands that exist. Once the customer has done so, it is much easier for him to materialize this action with a purchase. If in addition to that what is offered are rewards for that loyalty, it is even easier.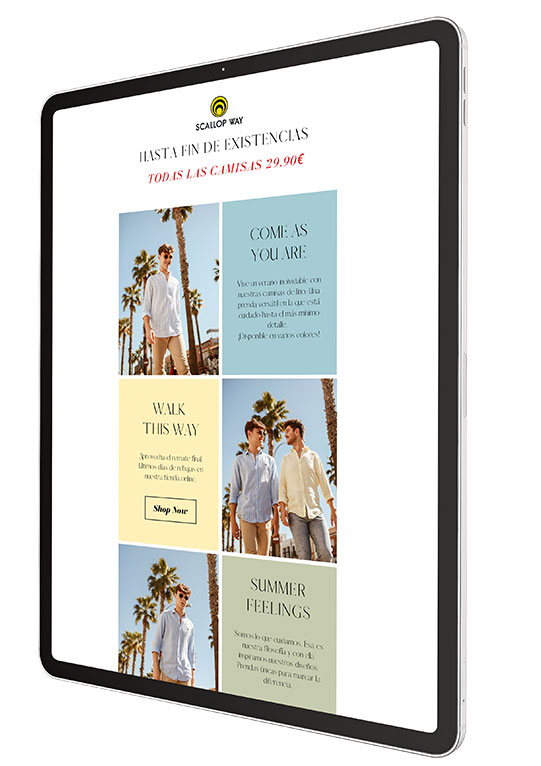 Fashion Email Marketing, campaigns and promotions
As in all marketing service, it is necessary to establish a previous strategy. Giving meaning to the email marketing campaign can help you reach more customers and prevent them from seeing you as an invasive brand that is bothering them all the time. For all of this, it is necessary to have a team of professionals who work continuously to improve these communications. Mood Marketing Moda will help you develop this type of sales strategy, so the preferences of your consumers will be created step by step. Giving a semantic meaning to each campaign, designing it and configuring it is one of the keys for the user to understand that the communication that has just arrived in the mail is of interest to them and is offering them something they really need.
Specific promotions are especially important in this block. For this purpose, the key is to have an advertising agency specialized in e-commerce that carries out a comprehensive promotional campaign. Through discount codes on the web or raffles on social networks, it will cause the brands that opt for this service to obtain spectacular results.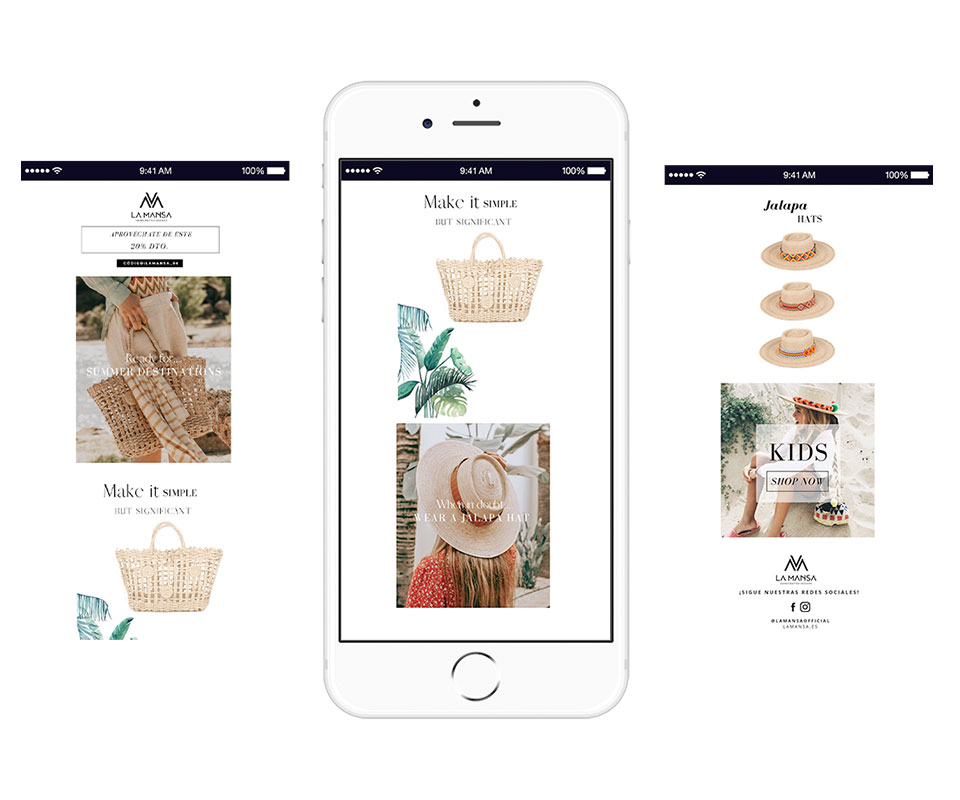 One of the strengths of Mood Marketing Moda is its commitment to a modern and elegant newsletter design. Through the aesthetic definition of each of the firms with which we work daily, we establish a personal and distinguished style for each of them. It is something that is renewed in each email, giving the subscribed public something very different each time.
One of the main advantages of digital marketing is that it offers in the measurement of the results generated in an easier way. Statistics are generated at all times that help us outline communication strategies and advertising strategies, getting to know our potential client almost perfectly. Also, this translates into more sales. Once the statistics are generated, it will be better known what the user likes and content more adapted to their tastes will be offered.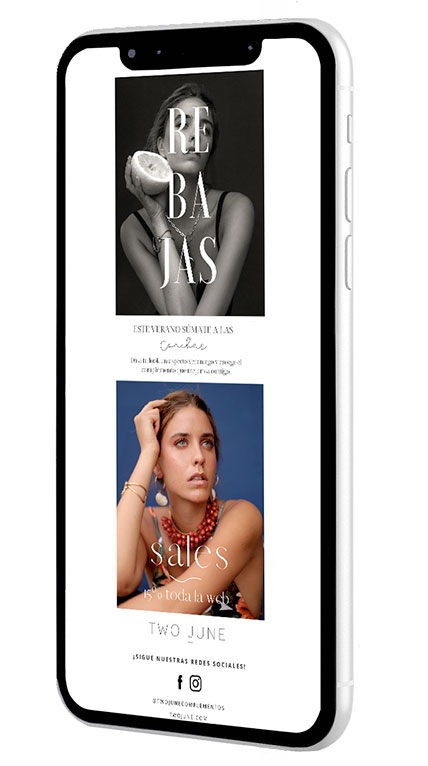 Personalized Strategies for Fashion Email Marketing
Mood Marketing Moda develops personalized strategies that lead our clients to reward their consumers depending on the purchase process they are in. In addition, through the newsletters, user behavior can be known, such as if they are really interested in what is being offered to them and establish the best times for sending and receiving emails to obtain a greater impact.
In short, the newsletter has become one of the most important means of communication for digital companies, because it offers many advantages that can be made visible immediately. A minimal investment that gives excellent results and is one of the most established communications today.