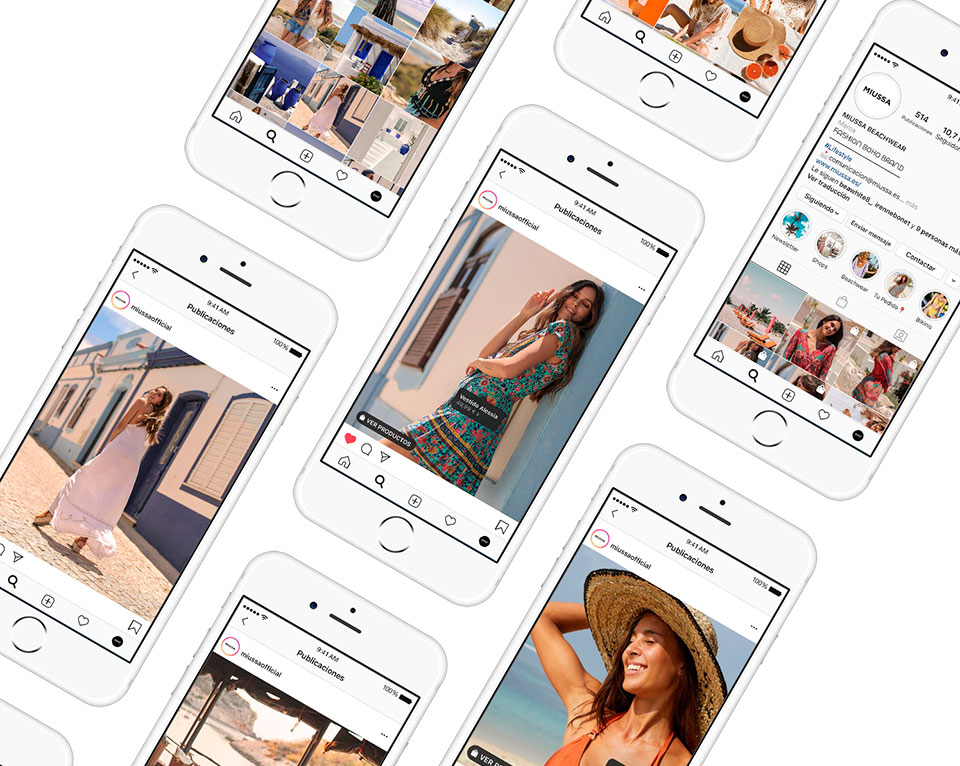 Fashion social media management
Fashion social media management is one of the most important parts in a online marketing strategy. It is essential that companies have a presence in different social media. Today it is one of the tools that generates more results in terms of online communication. Through them you can achieve objectives such as making yourself known, retaining customers, increasing sales and differentiating yourself from competitors. When managing on social media, you have to establish a thoughtful strategy. It's not about leaving everything to chance. You have to think about in which social media is important to be present for your business, what tools to use, what to promote in each of them and what objectives you want to achieve.
"Marketing is knowing what to tell"
"Marketing is knowing what to tell"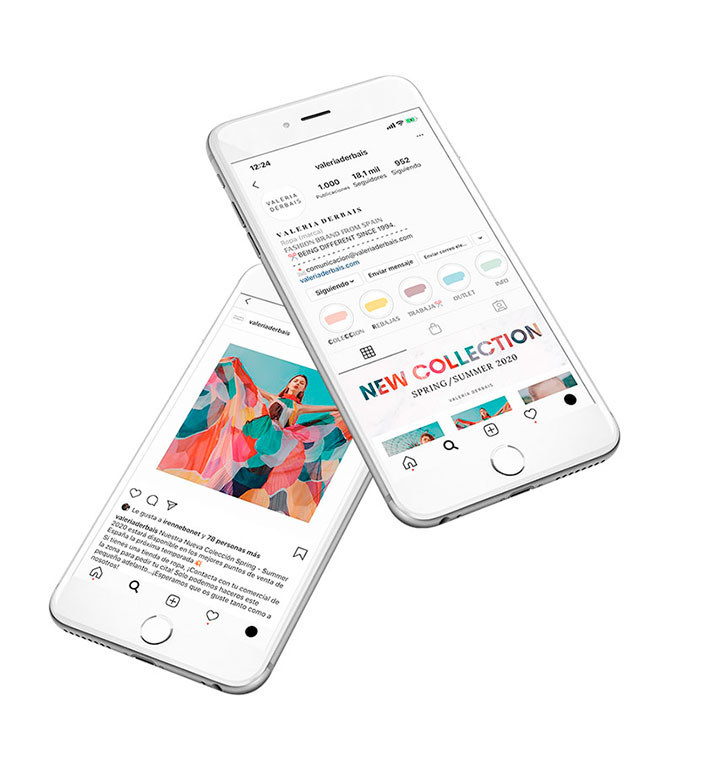 The importance of social media for fashion ecommerce
One of the most important aspects of the fashion sector is image. And through the management of social media, what moves the most are images. That is why fashion firms find in social media a perfect channel to have a presence in digital communication. In fact, there are many users who know a brand thanks to its presence on the social media. Depending on how care your publications are, the feeling you transmit will be more or less positive. That is why everything that is published has to be taken care of down to the smallest detail.
To follow a good fashion social media management strategy, it is important to have quality photographs, with original creativity, with texts that convey the brand's philosophy. You also have to be constant when to publishing. The ideal thing is to post daily so that users see that the profiles are active, that they are alive, that they can trust them.
At Mood Marketing Moda we always like to analyze the results of the work we do, including the management of fashion social media. That is why once we finish the planning, creation, publication and interaction process, we study what the results of each of the publications have been. We obtain results through the most powerful tools in the sector. We analyze what the impact of the publications has been and we obtain data about users, such as their place of origin, age or tastes. Thanks to this, the brands we work to obtain a lot of important information about the clients that they can use to boost their sales. In addition, we obtain data that helps us improve our work, we see what aspects we can enhance to improve or are working better.
Our digital marketing agency has been working on the social media management for different brands for years and the results support us. Thanks to the teamwork that we carry out with our clients, they have achieved objectives such as winning customers, retaining them, improving their brand image and increasing sales.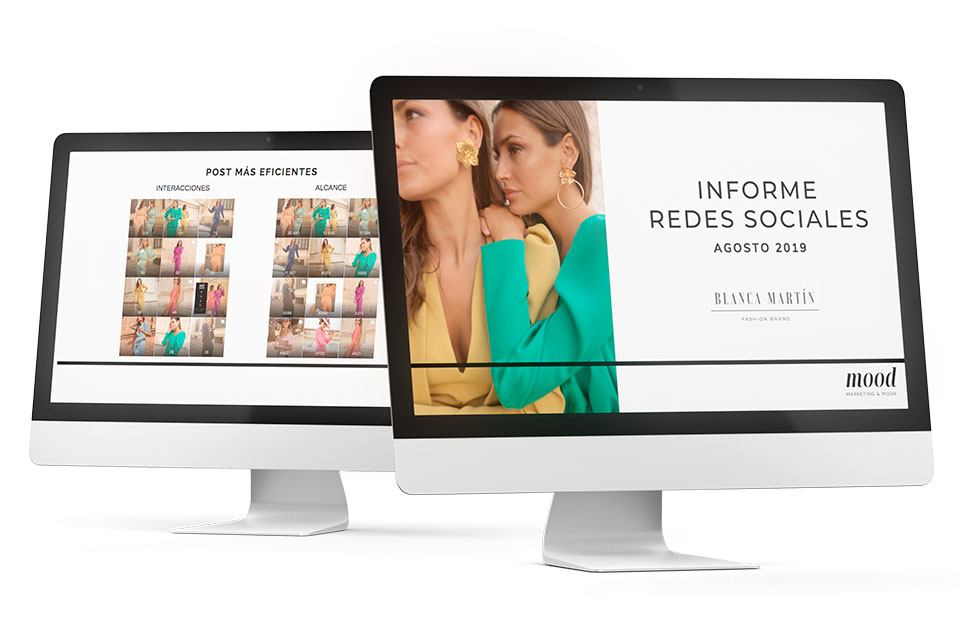 Revolutionize your social media
Mood Marketing Moda's specialized team in social media management is constantly updated. In addition, social media changes their algorithm constantly and you have to be aware of these changes to always keep in mind what is the best way to get views.

Moreover, we study daily which are the most powerful and innovative tools to carry out the social media management. Likewise, taking into account that we are specialized in the fashion sector, being creative at the image level is essential. That is why we use the best tools and applications to make our clients stand out from the rest through original and striking images.